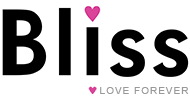 I was contacted recently by Bliss to be sent a dress. When I looked on the website I was stuck for choice as there was so many I loved the look of. Thankfully my man was at hand to pick this one for me. Im super happy he did.
This is perfect for nights out and and so flattering because of the lace pattern. The material is pretty thick which I like because i'm not worrying about it being see-through. I think teamed with black heels it will be a perfect outfit to look glamorous without trying hard at all. It is definitely going to be my go to dress from now on.
The delivery was so quick and the items on the site are really good quality for the amazing prices. Definitely worth a look.
Have you found your perfect LBD yet?
On another note, i'm going on holiday tomorrow, so I wont be blogging until I get back. Hopefully i'll come back nice and tanned.