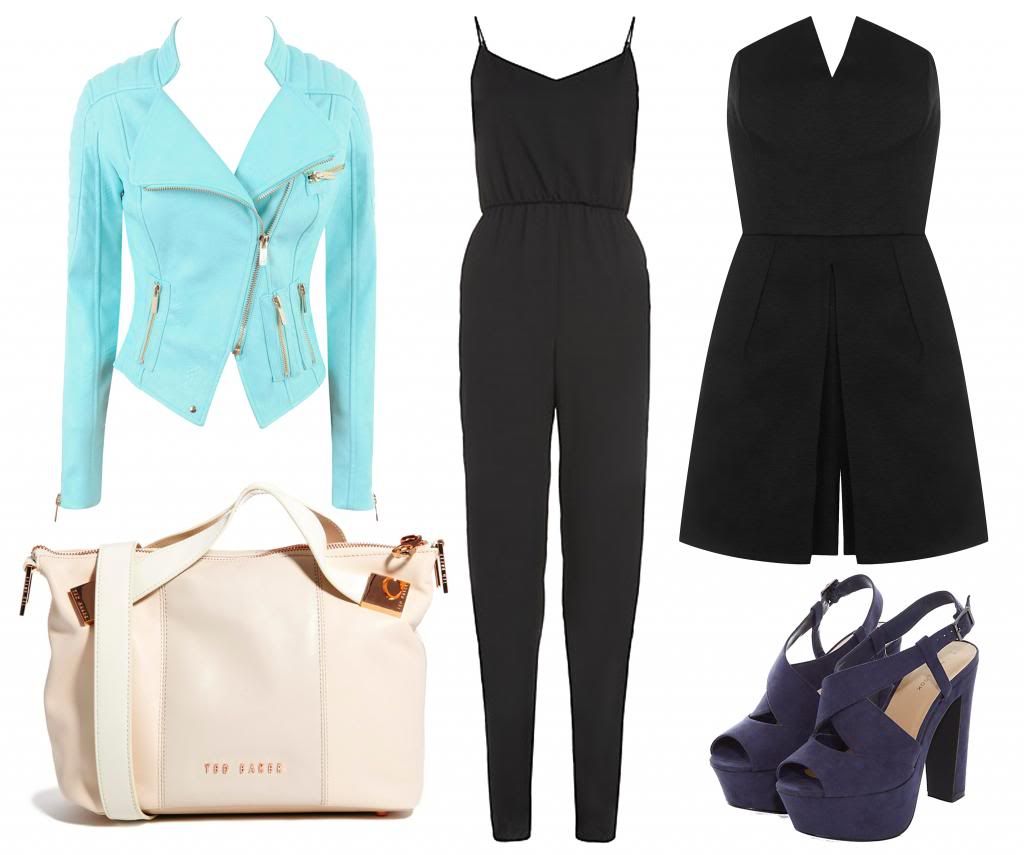 There has been so much thats caught my eye at the moment, it always happens when I have no money and cant afford to buy any of it. However, with uni finishing and a job starting soon after, some of these items will hopefully end up in my wardrobe.
This jacket from Celeb Boutique is stunning, I saw this on Chloe from The Only Way is Essex and have completely fallen in love with it, its such a gorgeous colour for those cooler spring days or for a night out. Recently I have been on a hunt for the perfect jumpsuit or playsuit, and i've found both. This jumpsuit from the Newlook petite section, its just like a topshop one I've had my eye on but for half the price. The playsuit which is from Topshop is so structured and classy, they also sell it in white which I'm super keen to invest in for my holiday. The handbag from Ted Baker is to die for! I need this bag for my new spring wardrobe but for £169, it might never be a possibility *sigh*. These heels are more in my price range at £30 from Newlook, I think they would look perfect with the jumpsuit and a statement necklace. I need to make use of my student discount before I finish uni!
What have you had your eye on recently?